Back to overview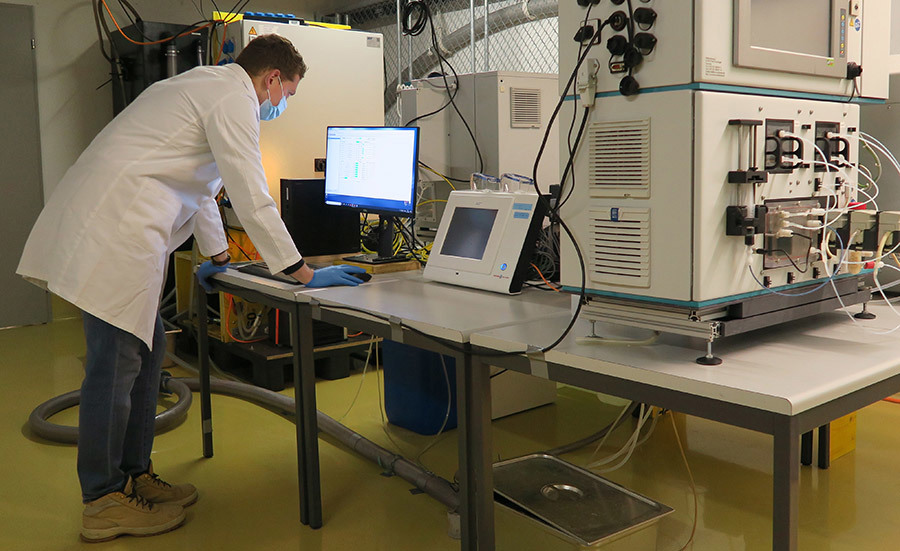 20. December 2021, Topic: Aquatic Ecotoxicology
Internship for Student/Civilan Service
From February/March 2022 we are looking for an intern for 5-6 months for a project on online biomonitoring of treated wastewater.
We are currently testing various online biomonitoring systems to evaluate their suitability for monitoring wastewater quality. In this context we would like to test a new system: the "Toxmate" from the French company Viewpoint. The system works by recording and evaluating the swimming patterns of test organisms such as amphipods over a longer time period using a camera. The wastewater is continuously passed through test chambers containing the test organisms.
Experiments with the Toxmate will be conducted and evaluated at the experimental wastewater treatment plant at Eawag/Dübendorf. Within your position you are going to carry out and evaluate a series of experiments investigating the reaction of the organisms after the introduction of spike substances into the system. Both field work (catching the organisms) and laboratory work (preparation of the substances), evaluation on the PC (using R etc.) and close cooperation with Viewpoint are on the schedule.
Start: February/March 2022 for 5-6 month.
Contact: Ali Kizgin (ali.kizgin@oekotoxzentrum.ch)