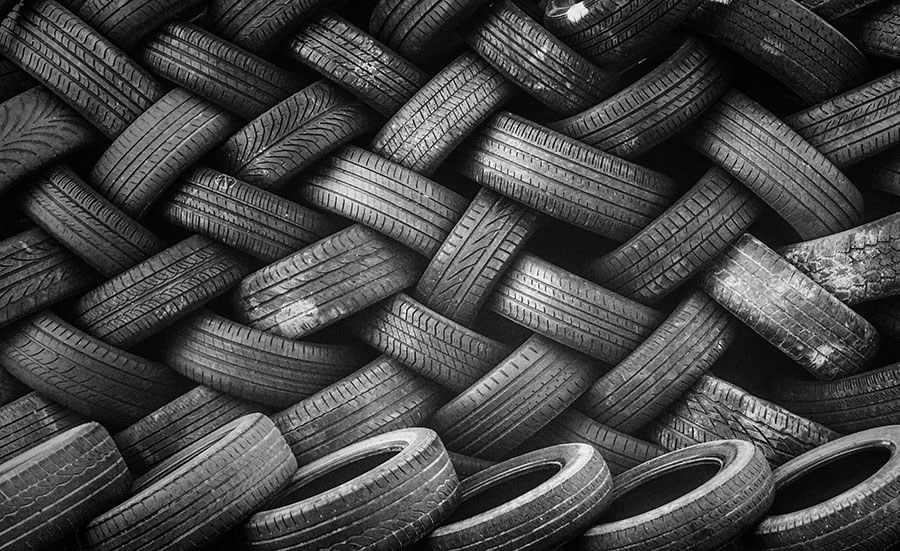 Ecotoxicity of tire wear particles (TirInFish)
Every year, several thousand tonnes of tire wear particles, consisting of a complex mixture of rubber particles and road material, are released into the environment and are contaminated with numerous pollutants. The amount of these micro-particles even exceeds the amount of micro-plastics that are introduced. The Ecotox Centre has therefore started working on a new project to improve our understanding of the bioavailability and toxicity of tire wear particles. 
The aim of the project is to better understand the bioavailability and toxicity of the pollutants contained in the tire particles and the direct effect of these particles on organisms. To this end, the pollutant path between the particle uptake in the intestine, the desorption during the digestive process, the uptake via the digestive tract and the bioaccumulation in tissues will be studied. In addition, the effects at the molecular, cell and organism levels will be investigated and the presence of pollutants with specific modes of action will be detected. For this purpose, the specific modes of action of the dissolved substances will be detected using a combination of thin-layer chromatography, bioassays and mass spectroscopy. Fish cell cultures with intestinal and gill cells can not only show the effects of the desorbed chemicals but also the direct effects of the particles. The effects on invertebrates are studied using soil and sediment dwelling oligochaetes. 
The project is funded by the World Business Council for Sustainable Development's (WBCSD) Tire Industry Project (TIP).