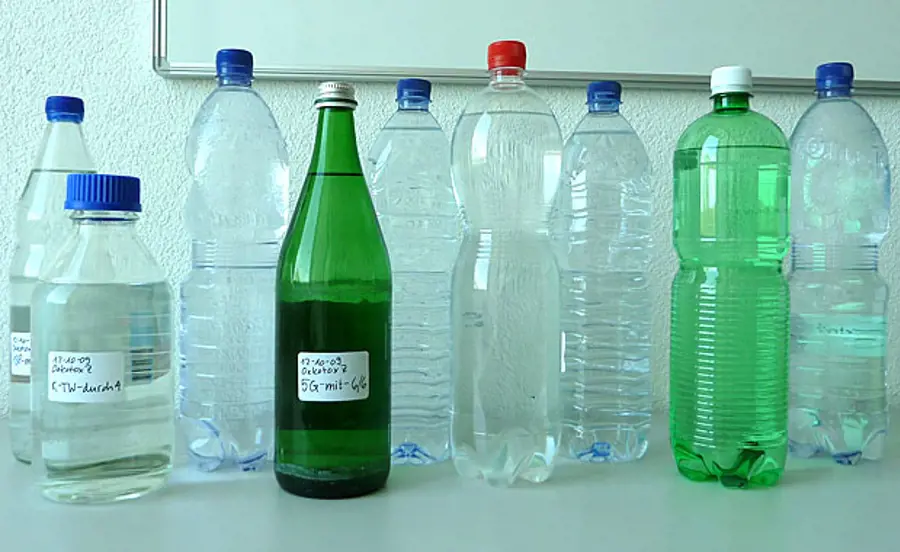 Analysis of Bottled Mineral Water for Potential Estrogenic Activity
Scientists from Italy (1) and Germany (2) were recently able to demonstrate estrogenic activity in mineral water samples. They found that the activity in samples from PET bottles was higher than that in samples from glass bottles. The origin of the estrogenic effect remains to be clarified, but it is assumed to be partly due to additives in the plastic bottles, such as plasticisers. After an initial Evaluation of the Analysis Results, the Ecotox Centre recommended an analysis of the mineral waters available in Switzerland. A project has been started to analyse mineral waters from PET and glass bottles of the 15 top-selling mineral water brands in Switzerland.
Two methods are used to examine the selected mineral water samples for potential estrogenic activity:
ER-Calux (chemical activated luciferase gene expression): bioassay with human estrogen receptor (hERα)
Yeast Estrogen Screen (YES): assay with human estrogen receptor (hERα) for reference in case of positive ER-Calux findings
The ER-Calux bioassay works with a human cell line and therefore simulates human toxicity better than the YES test. On the other hand, the results obtained from the highly sensitive ER-Calux bioassay are to be verified through a second receptor-based test (YES test). Thus, the sensitivity and reliability of the two test systems can be compared. Moreover, it is to be checked whether the results obtained in Switzerland are comparable with those from the studies in Italy and Germany that are also based on YES tests.
References
1) Pinto, B. and Reali, D. (2009). Screening of estrogen-like activity of mineral water stored in PET bottles. International Journal of Hygiene and Environmental Health 212(2): 228-232.
2) Wagner, M. and Oehlmann, J. (2009). Enocrine disruptors in bottled mineral water: total estrogenic burden and migration from plastic bottles. Environmental Science and Pollution Research:1-9.
Publications
Publication: Hormonaktive Substanzen in abgepacktem Mineralwasser?