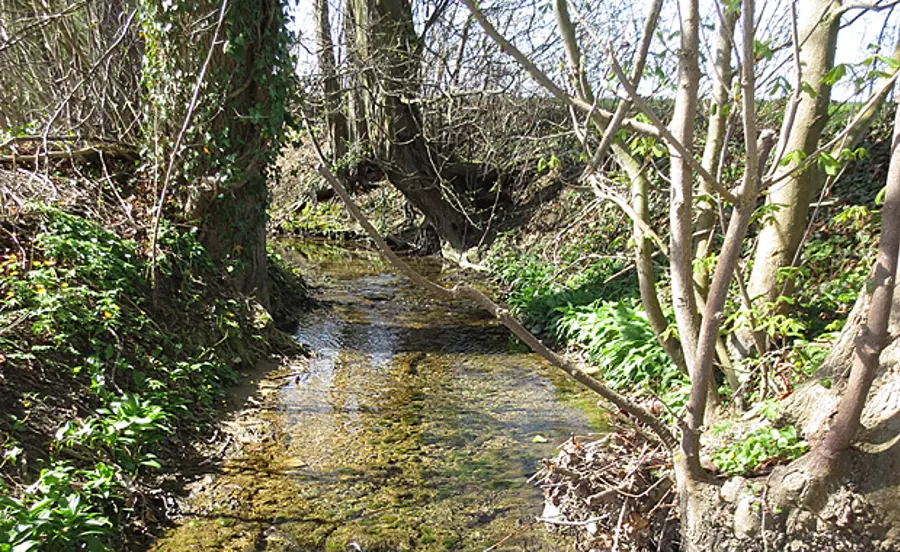 Biomonitoring of the Eschelisbach with Gammarus pulex (NAWA SPEZ 2015)
In the framework of the NAWA Spez project (National Surface Water Quality Monitoring Network - Special Investigations), the Eschelisbach in canton Thurgau is being closely monitored with chemical analysis. The Eschelisbach is a small stream in a region with intensive agriculture. In spring and summer, when the pesticide input is highest, concentrations of 300 selected pesticides are measured.
To get additional data on ecotoxicological effects, the mortality and feeding activity of the gammarid Gammarus pulex are biweekly measured with active biomonitoring. The reference location is a pristine stream of comparable size not far from the Eschelisbach. In addition, water samples (weekly compostie samples) are investigated in the laboratory with additional bioassays, e.g. the combined algae test. The results of the biomonitoring and the bioassays are compared with those of chemical analysis after selected rain events.
Applied test systems
Publications
Langer, M., Junghans, M., Spycher, S., Koster, M., Baumgartner, C., Vermeirssen, E., Werner, I. (2017) Hohe ökotoxikologische Risiken in Schweizer Bächen. Aqua & Gas 4, 58-68
Doppler T., Mangold, S., Wittmer, I., Spycher, S., Stamm, C., Singer, H., Junghans, M., Kunz, M. (2017) Hohe Pflanzenschutzmittelbelastung in Schweizer Bächen, Aqua & Gas 4, 46-56