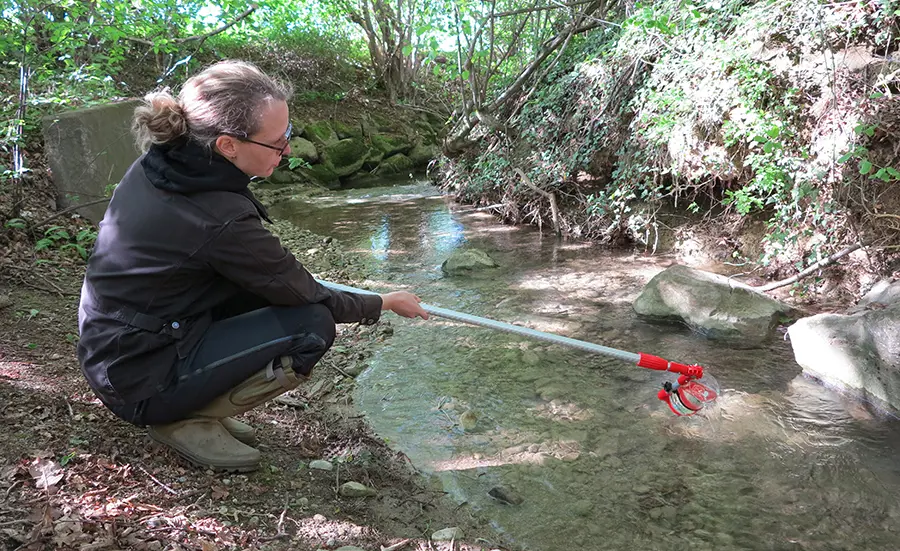 Development of a bioassay battery for assessing water quality
Within the framework of the national monitoring of surface water quality (NAWA), the foundations are laid for documenting and assessing the status and development of Swiss water bodies. Both chemical and biological analyses are used. Chemical analyses measure the concentrations of chemicals in surface wtares and allow to assess the associated risk to water organisms. Biological analyses, on the other hand, allow to investigate the status of communities such as aquatic plants, aquatic invertebrates and fish. In this context, ecotoxicological bioassays as screening tools represent an important bridge between the measured chemical concentrations and the associated risk to aquatic life. Bioassays measure the response of living cells, organisms or communities to exposure to contaminants. A distinction is made between bioassays that examine specific effects on individual cells or cell lines (in vitro bioassays) and those that examine whole, multicellular organisms (in vivo bioassays). Since no single bioassay can detect all possible effects on different organisms, it makes sense to combine different tests in a "bioassay battery".
The project includes the following tasks:
Application of a bioassay battery to water samples from 15 selected sampling sites from the NAWA programme
Assess water quality based on effects-based thresholds for the applied bioassays and identify potentially problematic sites
Assess the suitability of the bioassays used and propose a suitable bioassay battery for further monitoring projects in Switzerland.


Test systems used
Combined algae assay with unicellular green algae
Toxicity test with ostracods
CALUX® panel (Cytotox-, DR-, ER-, anti-AR-, Nrf2-, PXR-, PFAS- and PAH-CALUX®)
Ames fluctuation test
Ceriodaphnia dubia reproduction test
Fish Early Life Stage Toxicity Test (FET)
Test with fish cell lines (RTgill-W1)