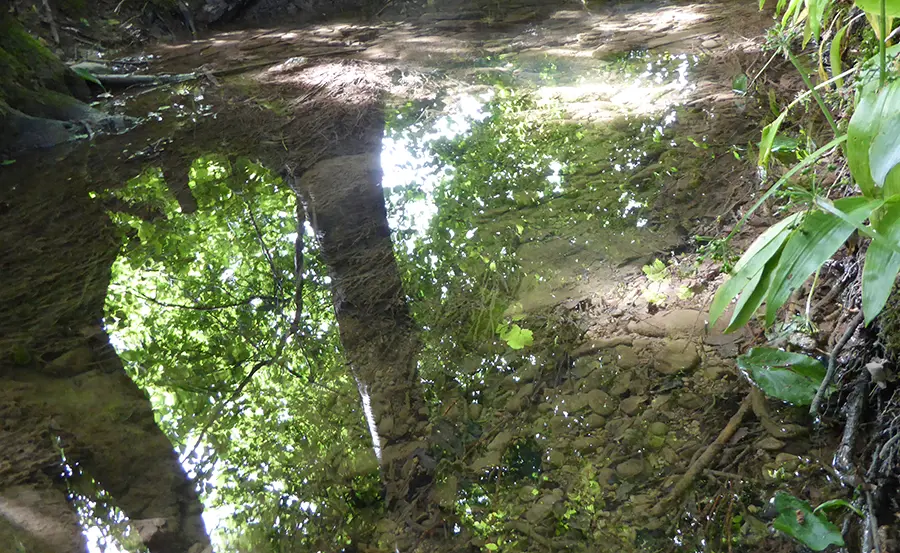 Resource project Ct. Thurgau
In the canton of Thurgau, two watercourses, the Eschelisbach and the Salmsacher Aach, will be monitored over the next few years with chemical analysis and bioassays. The project is part of a larger project (AquaSan) aimed at investigating the effectiveness of measures to reduce the input of pesticides into surface waters. In 2019, the current status of the two watercourses will be recorded during the vegetation period from April to November. In the following five years, the influence of measures on the PPP concentrations will be assessed.
The Ecotox Centre uses two bioassays: the combined algae test to assess effects on photosynthesis and growth of unicellular green algae, and the sediment contact test with ostracods. For this purpose, two-week composite samples will be taken during the vegetation period from 2019 onwards and examined in the two assays. The aim is to learn more about water pollution with substances that are toxic to algae and about effects on crustaceans. A comparison with the results of the chemical analysis will make it possible to determine which substances are responsible for the effects.
Used test systems