Back to overview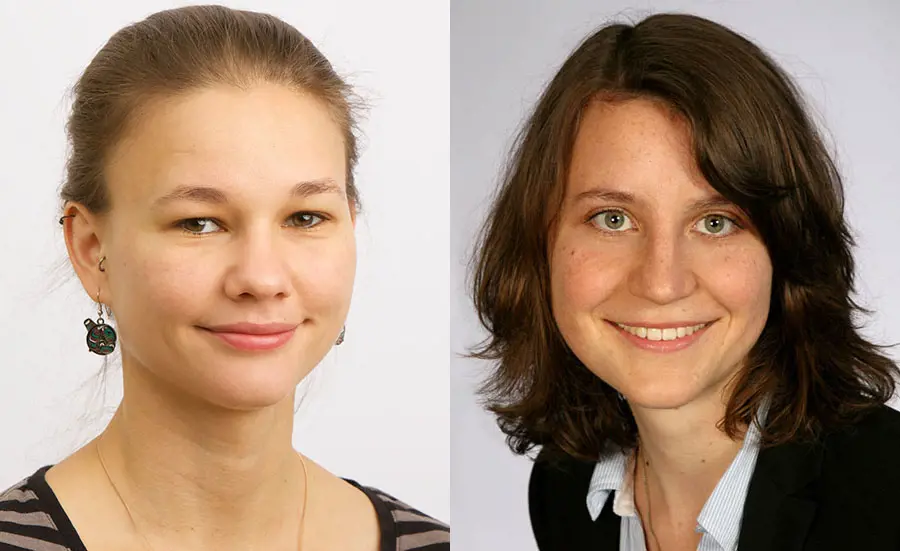 02. September 2020, Topic: Aquatic Ecotoxicology Soil Ecotoxicology Sediment Ecotoxicology Risk Assessment
New faces at the Ecotox Centre
We welcome our new colleagues Alena Tierbach and Carolin Riegraf.
Alena Tierbach joined the risk assessment team in May 2020. She studied biology at the University of Bonn and completed her Master's degree in environmental toxicology at the University of Duisburg-Essen. Alena got to know Eawag during her master's thesis, in which she investigated the toxicity of silver nanoparticles on algae. Alena then did her PhD thesis at EPFL, where she determined - also in Eawag laboratories - the role of glutathione transferases in the biotransformation potential of zebrafish embryos. "I have gained a lot of lab experience and I am now looking forward to learning more about risk assessment`, says Alena.
In July 2020, Carolin Riegraf started as a scientist for aquatic bioassays. This is a well-known place for Carolin as well: she had already worked at the Ecotox Centre as an intern in 2016 when she played an active role in the risk assessment of pharmaceuticals. Prior to this, she had studied Environmental Sciences, first in Tübingen and then for her Master's degree in Wageningen (NL). In her PhD thesis at the Federal Institute of Hydrology in Koblenz (D), Carolin investigated the combination of thin-layer chromatography and specific bioassays for the detection of micropollutants. She is currently finishing her thesis.