Back to overview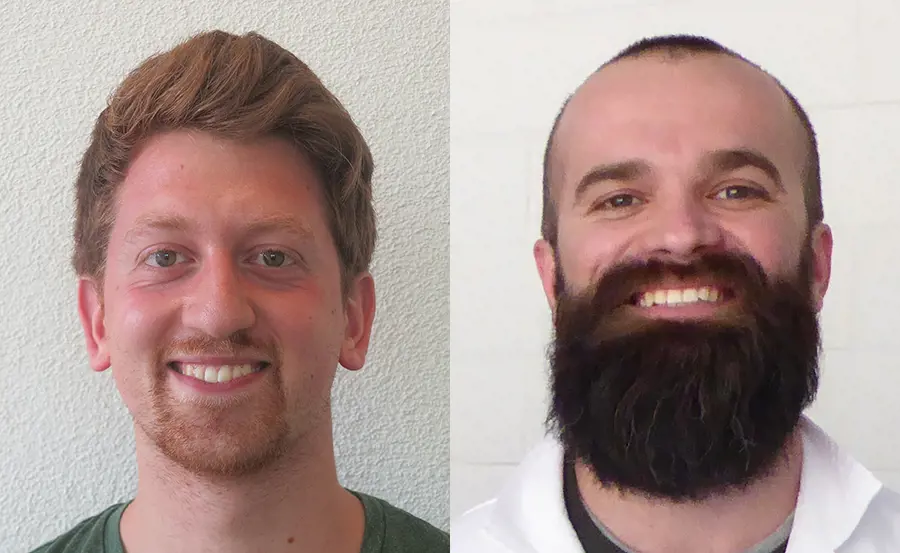 23. October 2018, Topic: Aquatic Ecotoxicology Soil Ecotoxicology Sediment Ecotoxicology Risk Assessment
Two new faces at the Ecotox Centre
In September 2018 we have welcomed two new collaborators at the Ecotoxic Centre: Ali Kizgin and Marcelo Gryczak.
Ali Kizgin studies molecular biosciences at the University of Heidelberg. In his master thesis at the Ecotox Centre, he uses in vitro bioassays to determine estrogenity and herbicidal activity in Swiss lake and river sediments. He uses the L-YES assay for estrogens and the combined algae assay for herbicides. Since sulphur is a potential interfering factor, Ali will also establish a method for desulphurising the samples that is compatible with the bioassays.
Marcelo Gryzak is a PhD student at the Federal University of Rio Grande do Sul in Porto Alegre, Brazil. In his doctoral thesis in materials science, Marcelo wants to establish a new composite material of carbon residues and recycled plastic as a future building material. At the Ecotox Centre he is investigating the ecotoxicity of the material with various bioassays. Marcelo's four-month stay at the Ecotox Centre is financed by Eawag's EPP Partnership Programme for Developing Countries.