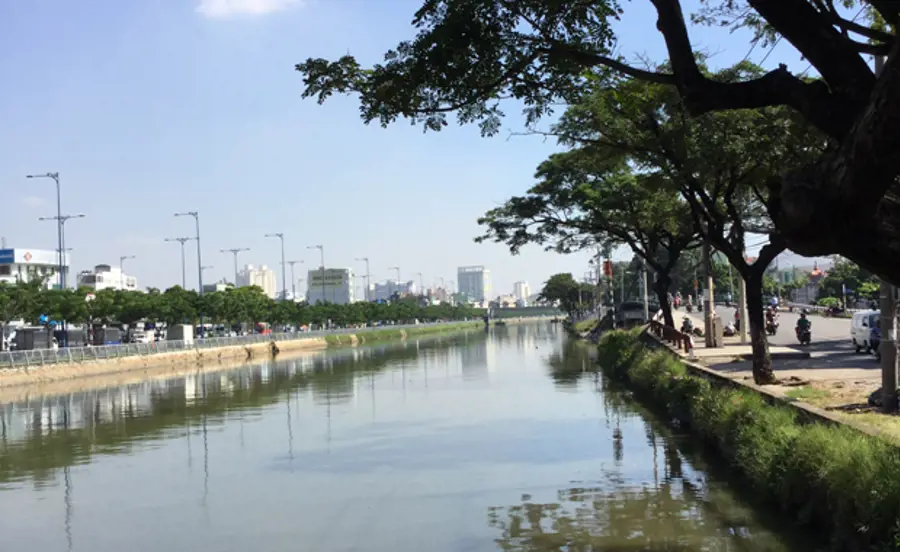 Sediment quality assessment in Ho Chi Minh City canals, Vietnam
The project has completed a pilot study to assess the quality of recent sediments from Ho Chi Minh. The project is carried out in the framework of an exchange grant between the Ecotox Centre and the IER at CCCC in Vietnam funded by the Bilateral collaboration fund from CODEV. The overall goals of the project are twofold, first to provide training to the incoming researcher from the ecotox lab at IER during the visit at the Ecotox Centre in specific tools for assessing the quality of sediments, and second to start a collaboration between the partner institutions, promoting knowledge transfer and mutual exchange of experiences.
Ho Chi Minh City metropolitan region is the largest urban and industrial hub of South Vietnam, with more than 6 million inhabitants and a large number of big factories and artisanal plants. Located in the Mekong delta, the area is characterized by a complex system of canals that play a vital role for the region and its inhabitants. They act as reservoirs for water run-off and drainage and they are used for transportation and as a source for natural resources. Due to public health concerns an important sanitation program has been undertaken in the last decade for the reduction of wastewater pollution and flooding. At present, the main canals are recovering after clean-up. The pilot study should provide a picture of the ecotoxicological quality of present sediments at six different canals, 4 of them located in the metropolitan area and 2 from suburban areas. 
Applied test systems