Assessment of Water Quality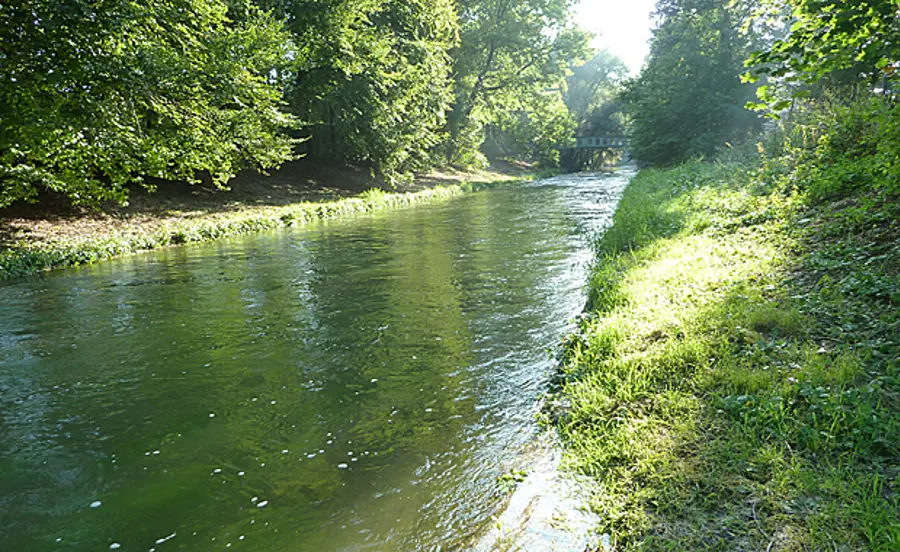 Our creeks, rivers and lakes are part of a cultivated landscape. The water quality is directly influenced by the distance from settlements and agriculturally used areas and also affected by the withdrawal of drinking water and discharge of effluents from wastewater treatment plants by humans.
The assessment of water quality is usually based on chemical analyses and on the assessment of the effects of individual substances by a comparison with quality criteria. However, this method is limited to known substances for which the database is good enough, and for which a sufficiently sensitive chemical analysis is available. To assess the water quality with regard to all present compounds, more integrative methods such as ecotoxicological bioassays are necessary. These assays provide information on the general toxicity of effluents or on specific effects of certain compound classes. Thus, also the assessment of the toxicity of compound mixtures becomes possible.
The combination of chemical analyses and bioassays allows for a comprehensive assessment of water quality. Currenty, there is no suitable system in environmental law enforcement for the assessment of the ecotoxicological aspects of water quality based on bioassays. In the long term, the Ecotox Centre will develop a more comprehensive method for the routine assessment of water quality based on bioassays, which takes into account as many effects as possible. The method is intended to complement existing methods for the assessment of river and stream quality.